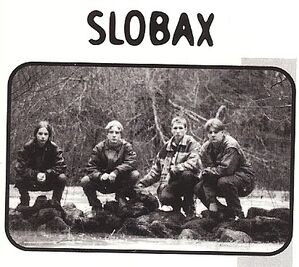 Slobax was a skate punk / trallpunk band from Öland, Sweden.
Biography
Edit
Slobax was from Öland and existed in the mid-nineties
Discography
Edit
1996 – Schoolly Time II [Demo]
1996 – Samhället Har Rasat Sönder [EP]
CompilationsEdit
1995 – Quality Punk Rock (Bad Taste Records)
Song: Days Like This
1996 – Epitone Vol. 3 (Brööl Records, Empty Records)
Song: Teenage Boy
1997 – First Trip To Punk Land (Sigourney Records)
Song: Schoolboy
Ad blocker interference detected!
Wikia is a free-to-use site that makes money from advertising. We have a modified experience for viewers using ad blockers

Wikia is not accessible if you've made further modifications. Remove the custom ad blocker rule(s) and the page will load as expected.