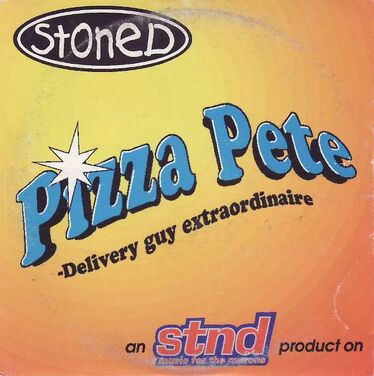 Pizza Pete is the first Single released by the Swedish Skatepunk band Stoned . It was released in 1996 by Ampersand Records as a Maxi-Single.The single is out of print.
Tracklist
Edit
Pizza Pete [2:48]
Supermarket Girlfriend [2:27]
No Reason [2:22]
Control [2:18]
total running time: 09:55
All Songs were written by Bosse
All Lyrics were written by Magnus except Supermarket Girlfriend by Bosse
The Title Track is taken from The Album Music For the Morons
Ad blocker interference detected!
Wikia is a free-to-use site that makes money from advertising. We have a modified experience for viewers using ad blockers

Wikia is not accessible if you've made further modifications. Remove the custom ad blocker rule(s) and the page will load as expected.