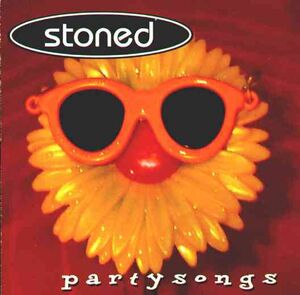 Partysongs is the first E.P. released by the Swedish Skatepunk band Stoned . It was released in 1994 by Ampersand Records as a CD. Today, the EP is out of print.
Tracklist
Edit
Mellow Man [2:44]
Coolade [2:06]
Gonzo [2:04]
Romeo and Juliet [2:28]
Disfigurative [2:00]
Everything [1:41]
Partysong [3:00]
Total Running Time: 15:59
All Songs were written by Bosse. All lyrics were written by Magnus except Everything which was written by Zenga
Recording and production
Edit
Recording took place at Studio Kjallgren in September 1994.
Musical Style
Edit
On this E.P. Stoned played more Ska-Punk than on their other Releases
Ad blocker interference detected!
Wikia is a free-to-use site that makes money from advertising. We have a modified experience for viewers using ad blockers

Wikia is not accessible if you've made further modifications. Remove the custom ad blocker rule(s) and the page will load as expected.