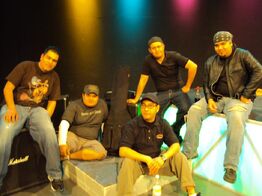 Los isótopos es una banda de Punk Rock con base en Monterrey N.L.
La banda comienza desde agosto del 2002, al desintegrarse meses antes la también banda de Punk Rock Trauma, los isótopos a 1 mes de formados con un set de 5 canciones y 1 cover abren a la banda Argentina 2 minutos en su segunda presentación en Monterrey, y de ahí en adelante son teloneros en 2 ocasiones mas, inmediatamente la banda saca su primer Cd DIY llamado "Elite Punk" y de ahí en adelante los isótopos comienzan a salir de Nuevo León a ciudades como: Cd. Victoria, Saltillo, Nuevo Laredo, Monclava, Guadalajara, Zacatecas, Edo de México, DF.
En el año 2006 sale su primer bajista Alejandro Navarro (Anka) y la alineación queda como trío momentáneamente mientras buscan un bajista, en el verano del 2006 en una fiesta coinciden con un viejo amigo de la banda que estaba retirado de la música temporalmente y es cuando se le hace la invitación a Rogelio Raygoza para ser el nuevo bajista de la banda, los isotopos siguen tocando y saliendo de Monterrey y en el verano del 2009 sale el baterista Julio Rodríguez y Omar Landeros ocupa el puesto de baterista en ese mismo periodo, en el otoño del 2009 se termina de grabar lo que será el nuevo material de la banda intitulado: "Sin camino"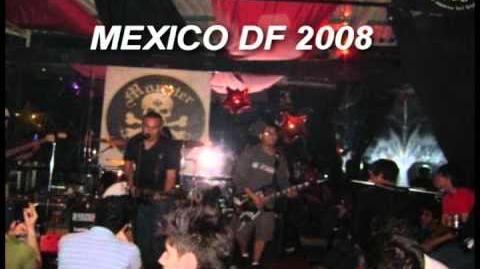 Ad blocker interference detected!
Wikia is a free-to-use site that makes money from advertising. We have a modified experience for viewers using ad blockers

Wikia is not accessible if you've made further modifications. Remove the custom ad blocker rule(s) and the page will load as expected.