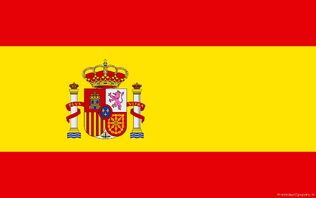 This is a list of Spanish Skatepunk bands by state.
Andalusia
Edit
Basque Country
Edit
Playground
Ezinean
Halore
Hesian
Mantisa
Catalonia
Edit
unsorted yet
Edit
Aznar Youth
Broken Arms
By My Oath
F.Side
Fast Food Society
Frontside
Kill The President!
Leave It To Me
Logan
Los Muertos De Cristo
Marshcrannies
Never Draw Back
The NewOnes
Novicos
Preventive Suicide
Read My Lips
Stoke
Sugus
Ten Minute Man
WHYNOT
Zobux
Ad blocker interference detected!
Wikia is a free-to-use site that makes money from advertising. We have a modified experience for viewers using ad blockers

Wikia is not accessible if you've made further modifications. Remove the custom ad blocker rule(s) and the page will load as expected.