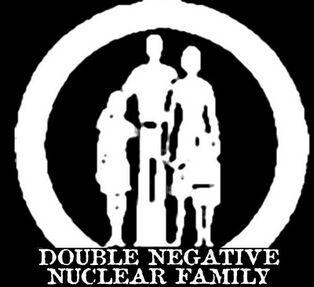 Double Negative is a 90's style melodic hardcore band from UK.
Biography
Edit
The band started in 1996, but back then it was called "bob" after the nofx song. They were bloody awful and after their second gig, the original drummer quit cause he didn't like punk. As soon as they found a new drummer they decided to make themselves faster. They basically just fucked about recording various songs and they came up with "remember me at the end" thats when they started to take it seriously. They soon started gigging and throwing out free cdrs of their first collection of songs "the first and last remain". It wasn't until they started recording "stand back and yell" they kind of realised they just wanted to be fast and not much else. After that they just played shows, one bassist left and they got Jack Jarvis in who'd been to see pretty much all their shows, and knew their stuff which was creepy, but he fit right in.
Then in 2004 Todd join the band and they recorded the "enough to stay standing" of which he thought it would be cool to cover the britney spears song "everytime" so they did. After that they took a 3 month break, where Stevenson recorded an album with his none punk band "through the strip".
Then in 2005 they re-grouped and wrote a load of new songs which appear on Before the x sears us which is a concept album kind of about the experience of a person. They also did "walk away in unison".
After this they released an EP called "An End" and an album "Vision Of The Future", where the Golliwog's singer, Sasa, sings a song.
In 2015 a new Drummer (Juan De Lange from LowProfile and Setbacks) joined and drummed on "When We're Gone"
Mr Stevenson: Voice, Guitar, Bass etc.
Juan De Lange: Drums
Discography
Edit
1999 - The First And Last Remain
2001 - Stand Back And Yell
2005 - Before The X Sears Us
2005 - Walk Away In Unison
2006 - Vision Of The Future
2007 - Nuclear Family
2013 - UnMutual
2016 - When We're Gone
2003 - Im Not Stupid
2004 - Enough To Stay Standing
2006 - An End
Skatepunkers
Edit
Ad blocker interference detected!
Wikia is a free-to-use site that makes money from advertising. We have a modified experience for viewers using ad blockers

Wikia is not accessible if you've made further modifications. Remove the custom ad blocker rule(s) and the page will load as expected.