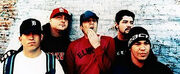 Dogwood is a Christian skatepunk band from Escondido, California, USA.
Biography
Edit
Their music is often compared to that of The Offspring, and they list Bad Religion, NOFX and Lagwagon as musical influences. As one of first bands to express both their punk rock musical influences and their Christian personal beliefs, they are considered pioneers of the Christian Skatepunk scene, and are still active after nearly 18 years.
In 1993, Josh Kemble united with Jayce Molina on guitar, Josh Hagquist (of The Beautiful Mistake) on bass, and Billy Nichols on drums to form the band Half-Off. After a few shows, the band decided to find a better name, and a relative suggested "Dogwood" in reference to the legend of the dogwood cross.
By 1996, Dogwood had been signed by the now-defunct Rescue Records label, which was also the home for such bands as P.O.D. and No Innocent Victim. While on Rescue, Dogwood released two studio records, Good Ol' Daze and Through Thick & Thin. Dogwood and Rescue Records parted ways, and then in 1998 the band self-released an eponymous album. This was later re-released without the track "Never Die" as This is Not a New Album on Facedown Records.
The band caught the eye of Tooth & Nail Records. In 1999, More Than Conquerors was released, followed by Building a Better Me in 2000, Matt Aragon in 2001, and Seismic in 2003. In 2004, Tooth & Nail released a Dogwood greatest hits album titled Reverse, Then Forward Again.
According to their MySpace page, they are currently signed to Roadside Records.
Josh Kemble - Vocals
Danny Montoya - Guitar
Rob Hahn - Bass
Russell Castillo - Drums
Discography
Edit
1996 - Good Ol' Daze (Rescue)
1997 - Through Thick And Thin (Rescue)
1998 - Dogwood (Independent)
1999 - More Than Conquerors (Tooth & Nail)
2000 - Building A Better Me (Tooth & Nail)
2001 - This Is Not A New Album (Facedown; re-issue of Dogwood)
2001 - Live At Chain Reaction (Roadside; live)
2001 - Matt Aragon (Tooth & Nail)
2003 - Seismic (Tooth & Nail)
CompilationsEdit
2004 - Reverse, Then Forward Again (Tooth & Nail)
2000 - Dogwood/Incomplete (One Moment)
Various Artist Compilation Appearances

Edit
1997 - Rescue Records Live At Tomfest (Rescue)
1999 - Songs From The Penalty Box Vol. 3 (Tooth & Nail)
2000 - Songs From The Penalty Box Vol. 4 (Tooth & Nail)
2002 - Songs From The Penalty Box Vol. 5 (Tooth & Nail)
2002 - I'm Your Biggest Fan Vol. 2 (Tooth & Nail)
2003 - The Nail Vol. 1 (Tooth & Nail)
2003 - Radio Disaster Vol. 5 (Basement)
2003 - Rescue Records 10th Anniversary (Rescue)
2006 - Indievision Summer Slam (Indievision / Truestance)
2006 - Friends With Microphones (One Truth Clothing)
Skatepunkers
Edit
Ad blocker interference detected!
Wikia is a free-to-use site that makes money from advertising. We have a modified experience for viewers using ad blockers

Wikia is not accessible if you've made further modifications. Remove the custom ad blocker rule(s) and the page will load as expected.