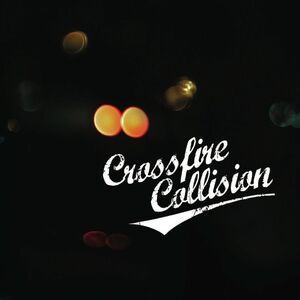 Crossfire Collision is a skatepunk band from Cape Town, South Africa.
Biography
Edit
Veteran punks, slackers and surfers, the four musicians that make up Crossfire Collision cut and broke their teeth jamming in local acts like The Doppler Effect, LPShow and A B Turbo.

They regrouped as Crossfire Collision early in 2011 and recorded five fast, sing-along tracks. They list Pennywise and Rise Against as influences.

Their debut release, the Crossfire Collision EP is available for free download on the band's facebook page and has also been released to buy as a hard copy via Paypal or on BigCartel.
Matthew James - Vocals and Guitars
Devon Martindale - Guitars and Backing vocals
Craig McKune - Bass and Backing vocals
Jimmy McGregor - Drums
Discography
Edit
Albums
2011 - Crossfire Collision (Independent)
2016 - Have Hart
Skatepunkers
Edit
Ad blocker interference detected!
Wikia is a free-to-use site that makes money from advertising. We have a modified experience for viewers using ad blockers

Wikia is not accessible if you've made further modifications. Remove the custom ad blocker rule(s) and the page will load as expected.