Alucard were a punk band from Sterling Heights, Michigan, active from 2003 to 2007. After the band's demise, former Alucard members continued playing key roles in the American skatepunk scene.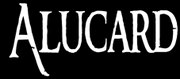 Biography
Edit
They refer to their style of music as "shredcore," playing fast and melodic punk rock.
Their self-titled EP called "Alucard" was released in a limited amount in 2003 and featured a different vocalist than their eventual full-length. However, the EP earned the band a large regional following culminating in a signing with Search & Rescue Records. Alucard released their full-length Debut, "After Dark" on that label.
The band are currently on hiatus, with multiple members choosing to move on to different musical projects.
Former guitarists Mike Supina and Ryan Collins now play in A Wilhelm Scream and The Swellers, respectively.
Past Members
Edit
Mike Supina (guitar)
Ryan Collins (guitar)
Colin Mattson (vocals)
Tommy Tesnow (drums)
Nick Herdzik (bass)
Bo Weatherford (drums)
Discography
Edit
2003 — Alucard (Independent)
2006 — After Dark (Search & Rescue Records)
External Links
Edit
Ad blocker interference detected!
Wikia is a free-to-use site that makes money from advertising. We have a modified experience for viewers using ad blockers

Wikia is not accessible if you've made further modifications. Remove the custom ad blocker rule(s) and the page will load as expected.